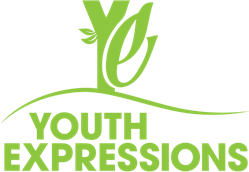 Youth Expressions offers arts and fitness programs both during and after school. Our programs are designed to enrich the cultural lives of children and to address the epidemic health problems caused by sedentary lifestyles.
Exercise, art, personal development and educational enrichment are components of our programs. We can also work with school staff and families through after school, evening or weekend classes.
We are committed to providing a positive outlet for youth! We offer:
Capoeira classes,
music classes,
afterschool enrichment,
summer programs,
intensive workshops,
sports activities,
performances.
All of our classes are designed to improve:
Confidence,
discipline,
focus,
coordination,
flexibility,
strength,
stamina,
sportsmanship.
" Our children admire and respect Mestre. During every class he brings his love for Capoiera and instills the values of this martial art. Capoiera is their favorite after school activity and summer camp."
— Tara Greenhow, parent of students Griffin (age 8) and Sadie (age 5)
" My son started capoeira with Mestre Cafu at the age of five and has been with him for six years now. Mestre brings knowledge, discipline, fun and his love of the art to children of all ages. The combination of skill, culture, history, language and music has provided so much not just to my son, but to our whole family. It's the high point of my son's week."
— Carol Malestic, parent of student, TK (age 7)
" Capoeira is an art that teaches physical mastery and restraint, compassion and solidarity, music and fun. My children have been passionate about capoeira since they were five and it's their favorite activity. I believe this is largely due to Mestre Cafu, a loving, inspiring teacher who connects so well with children and passes on his love for Capoeira. Mestre's classes are magical."
— Cristal de Rouvray, parent of students, Harold (age 9) and Madeleine (age 6)
Requirements
Ages: 3-13 years old
Level: Beginner-Intermediate
Schedule
Saturday
11:30AM-12:30PM
Zanzin Martial Arts
San Francisco, CA 95501
Sunday
9AM-12:30PM
880 Hurlingame Ave.
Redwood City, CA 94063
Saturday
3:45PM-4:45PM
PowerPlay
1235 4th St.
San Francisco, CA 94158
Rates
Intro class is free
Drop-in: $20
Monthly: $120